There's a super way you could increase your take-home pay.
Did you know you could be eligible to salary package your standard and any additional voluntary superannuation contributions, potentially increasing your take-home-pay while still growing your nest egg?
Typically, Queensland Government employees have their standard superannuation contribution set at 5% of their salary, which enables an employer contribution of up to 12.75%. These numbers differ for Queensland Police staff; refer to the Superannuation Information Booklet for more information.
With RemServ, a trusted name in salary packaging and proud to be part of the Queensland Government panel of providers for more than 20 years now, the 5% (or other selected standard contribution percentage) would be deducted from your salary before tax is applied – meaning that you could pay less tax and could have more spending money each pay! And if you wish to further increase your retirement fund, you can choose to make voluntary super contributions in addition to your standard contribution amount.
An example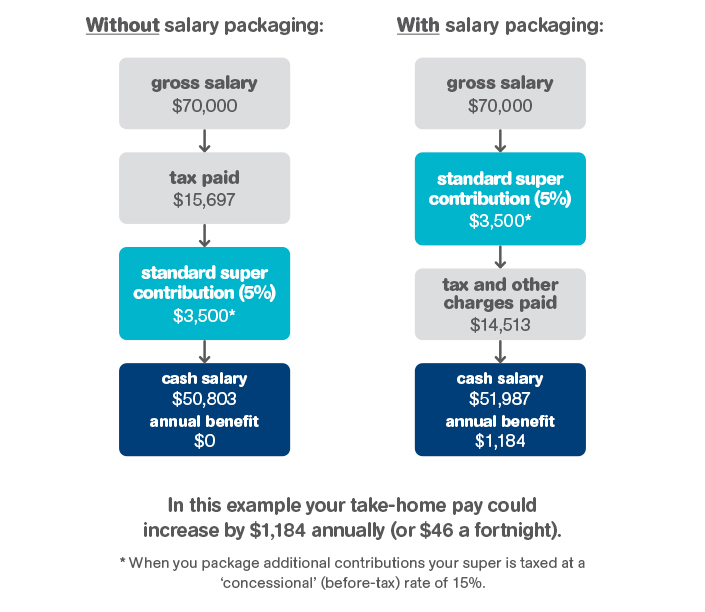 For more information on this benefit, click here to view the FBT Exempt Benefit Items Fact Sheet and Superannuation Information Booklet.
Ready to get started?
Our online sign-up for super has five steps - and all you need is your employee number (as detailed on your payslip)